Can we (please) have science without the scientific journals?
We had science before the journals. We can have science after their demise.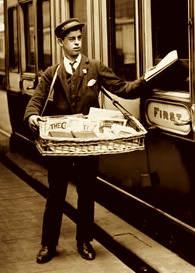 Science could be organized as efficiently as restaurants.
When enterprising individuals plan to open a restaurant, do they submit their food to a Culinary Editor who sends it for peer-review by gustatory experts, before customers are allowed to enter the place and try the food?
No, restaurateurs just rent premises, recruit staff, open doors, serve the meals they want at the price they choose, and hope for the best.
Then the review process starts. A whole army of self-appointed reviewers make it their job to describe and evaluate what is on offer. They include specialized magazines, special sections of newspapers or websites. More importantly, a vast number of unsolicited, unpaid Internet reviewers create what an establishment needs – a reputation.