ICCI's cabinet de curiosités. Hodgepodge of cultural items. Be my guest!
What it took for break-up songs to become cultural items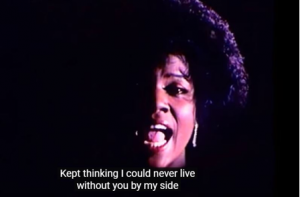 Gloria Gaynor singing I will survive
Some of the skills you develop as a PhD student were not on the program. Now two years into my PhD, I realize that I have become much better at composing nice playlists, and in particular break-up songs playlists. Admittedly, this is not what I thought I'd get good at, but, well, it still counts as a skill or knowledge of some sort, and I enjoy my newly-won status of information-provider. After years been given advice about music by others, ending up in the position of the adviser feels like an achievement....