The posts on this blog explore the digital life of the Color Game, a gaming app launched by our lab. Our goal: documenting the evolution of a new language without words, and recording its birth in data. To find out more, visit colorgame.net.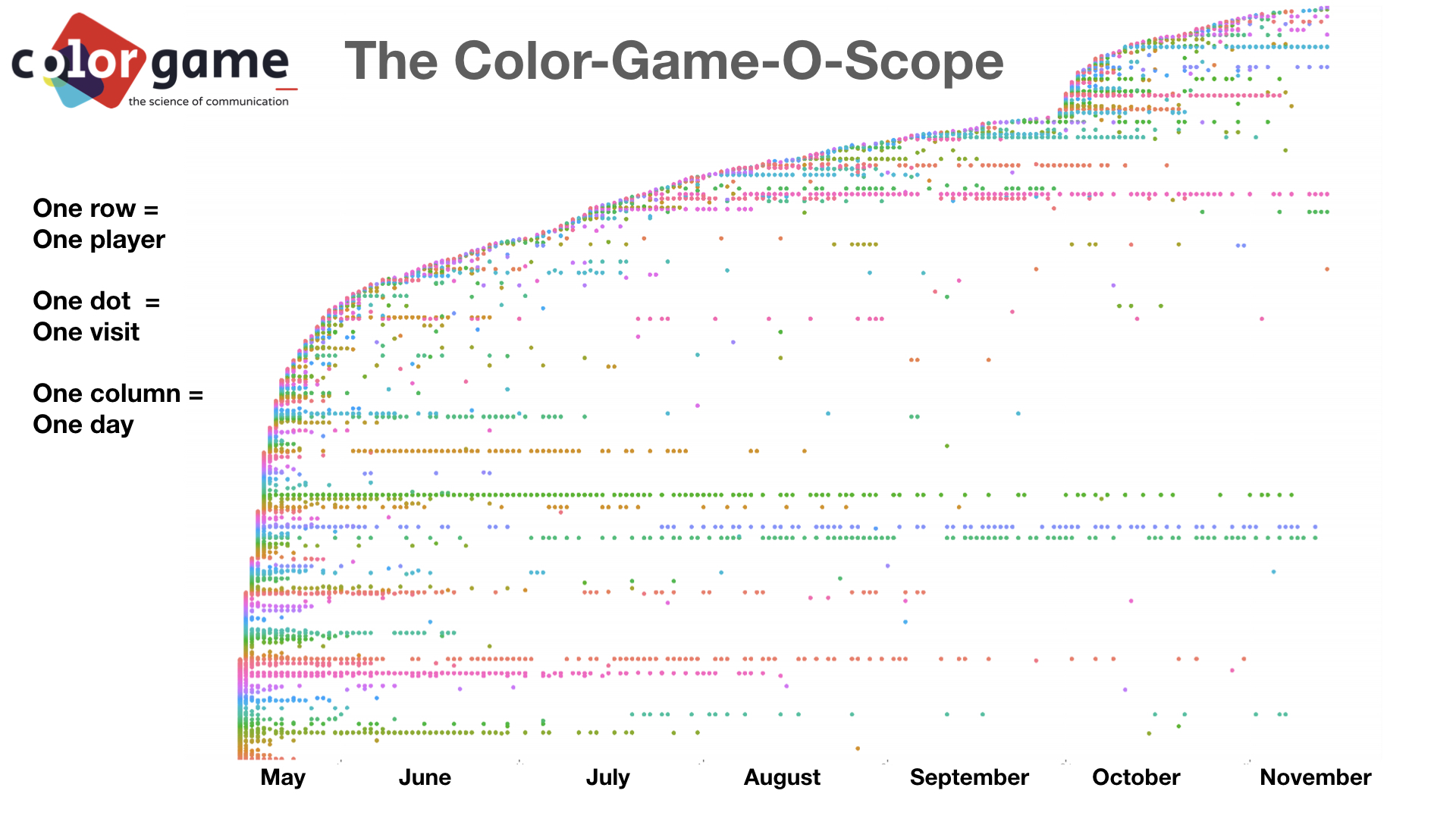 The Color-Game-o-Scope
It's been six months since we launched the Color Game App. The project will last for another half year before we make all our hypotheses public. For us, the Color Game is an experiment in cultural evolution: we want to see how communication practices change over the long run. That makes it important to know how our players themselves evolve: are we dealing with a rapidly changing population of fickle players, or do the same happy few come back every day? The answer is to be found in… the Color-Game-O-Scope!...