Article for September: Image, Memory and Ritual: Re-viewing the Antecedents of Writing
Welcome (finally!) to the new edition of Mint Journal Club, hosted by the International Cognition and Culture Institute!
This month we agreed on reading and discussing the paper by Sarah Kielt Costello, published in Cambridge Archaeological Journal in 2011, with the title Image, Memory and Ritual: Re-viewing the Antecedents of Writing.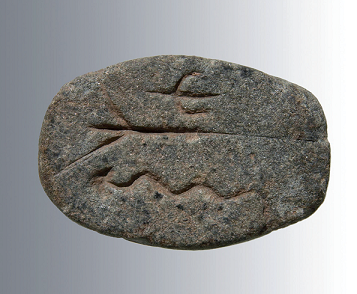 The article analyses the collection of Near Eastern seals and seal impressions, which developed as a system for administrative record-keeping long before the invention of writing. In the past they were catalogued by their age, finding spot, form and image, and the images were interpreted as personal or public identification symbols.  How exactly and by whom they were used remains a question, because of the great variety of shapes, sizes and images they bear. The author of this article presents us with the set of images and argues that the recurring motifs with mostly cosmological subjects show that the seals were first used as tokens in a religious context and then were adopted to be used as vehicles for administrative information storage ('memory tools'), which would support the recent view of religion being the primary motivator of people in the Neolithic and Chalcolithic times, not only environment.
Let us know your thoughts on this article!