Article for November: Probabilistic pragmatics
Hi everyone! November's article for the Mint Journal club is a recent publication by Michael Franke and Gerhard Jäger called Probabilistic pragmatics, or why Bayes' rule is probably important for pragmatics, appearing in Zeitschrift für Sprachwissenschaft this very year.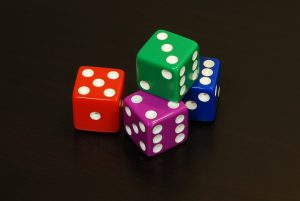 As the title suggests, the article outlines a probabilistic / Bayesian approach to pragmatics, emphasizing the role of uncertainty for speakers and listeners. Initially, the probabilistic approach to pragmatics is described and compared to alternative methods. Later on, example applications are presented that show how probabilistic modeling can be used to analyze data on pragmatic phenomena such as scalar implicature. The paper ends with arguing that the approach can be applied to indirect speech acts as well, using a mathematical implementation inspired by game theory.
Where do you see good possibilities or problems for a probabilistic take on pragmatics? Feel free to add your thoughts in the comments below.