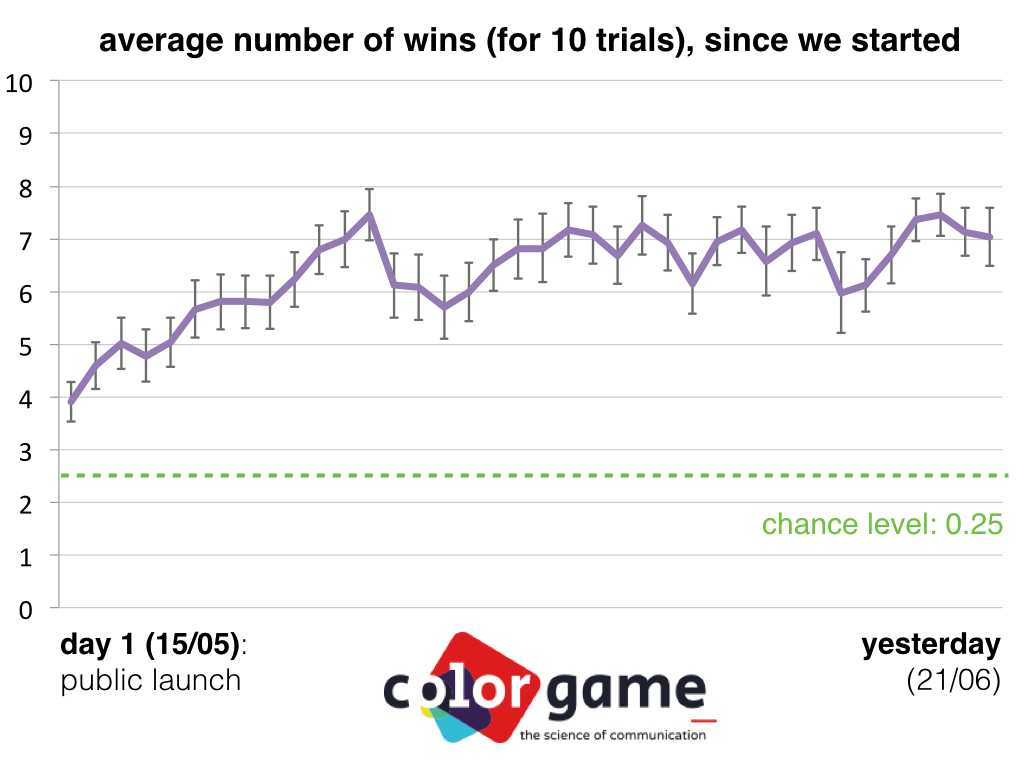 How the Color Game's players mastered the game
The posts on this blog explore the digital life of the Color Game, a gaming app launched by our lab. Our goal: documenting the evolution of a new language without words, and recording its birth in data. To find out more, visit colorgame.net.
Some newcomers to the Color Game doubt they will ever get the game. What do these weird symbols have to do with colours? How can I use them to communicate with others? And indeed, the symbols, at first, don't mean much. The point of the game is to build a shared language with other players, and it doesn't come easy at first. But don't worry: it gets better! ...