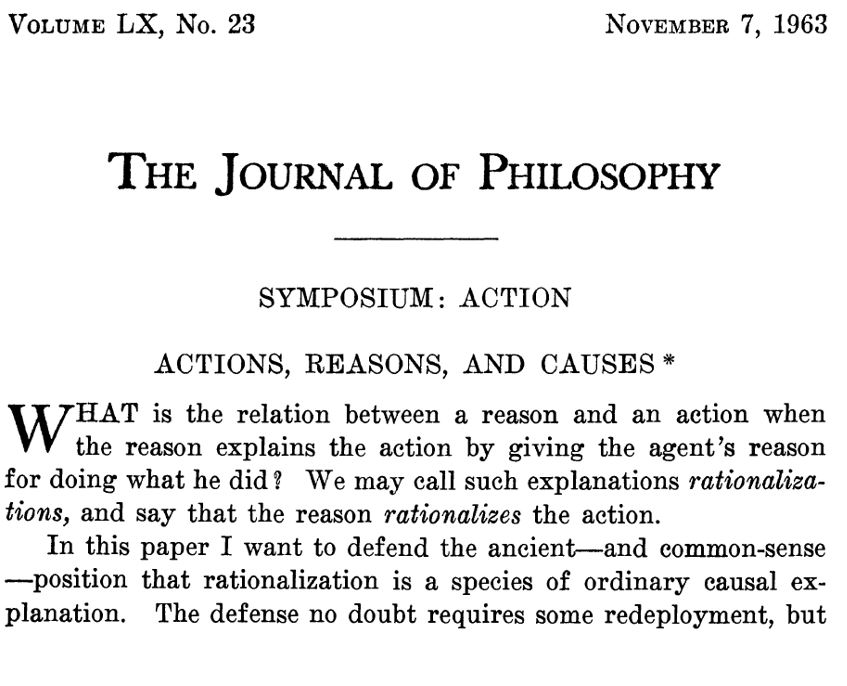 Are routine actions rational?
In "Actions, Reasons, and Causes" (1963)
Donald Davidson
famously argued that actions are both 'rationalized' and caused by the agent's reasons. Here is the tritest illustration of this "standard account" of actions: When Brett wants a beer and believes there is beer in the fridge, this gives him a reason to open the fridge and causes him to do so....