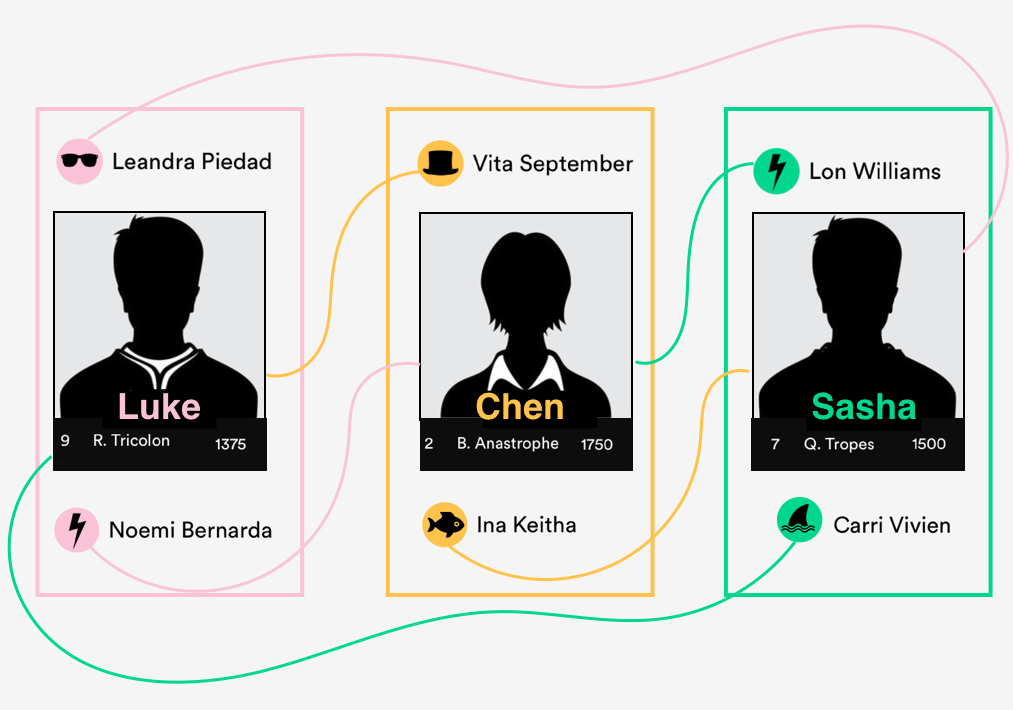 How Color Game pseudonyms work
The posts on this blog explore the digital life of the Color Game, a gaming app launched by our lab. Our goal: inventing a universal language without words, and recording its birth in data. To find out more, visit colorgame.net.
Several players told us they were puzzled at the way the Color Game names them — or their friends. They should be! The naming scheme that we set up for the game is quite intricate. It helps us to make the game as anonymous as possible. Here's how it works....